30/05/18 16:34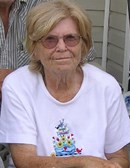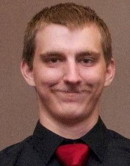 Sheri Meerscheidt
passed away on October 26, 2017 in Corpus Christi. Sheri was born Sheri Lynn Zimmermann in Waukesha, Wisconsin in 1947.
Sheri's grandson,
Brandon Lee Meerscheidt
passed away on February 24, 2017 from injuries sustained in a mountain climbing accident in southwestern Virginia.
Jesse James Meerscheidt is the husband of Sheri. Jeremy James Meerscheidt is Brandon's father. Our condolences to the Jesse and Jeremy Meerscheidt families.
Brandon and Sheri were members of Branch V [Jesse James Meerscheidt > Alexander Otto Meerscheidt > Paul Meerscheidt > Amanda Karoline von Rosenberg > Peter Carl Johann von Rosenberg].